I am here to improve your child's speech and language skills by offering a comprehensive therapy approach that provides meaningful and engaging work for the child and involves the caregiver as an essential partner in treatment.
Maybe you are wondering why your child is not yet talking like his/her peers.
Or you have a doctor's prescription for Speech Evaluation/Therapy, but you haven't found the right Speech Therapist yet.
Or you are not happy with the results of your child's initial evaluation and you are looking for a second opinion.
Whatever the case may be, I am here to answer your questions.
1
A good speech and language evaluation must be thorough and comprehensive and needs to make you feel confident that the results are accurate. During the assessment, the therapist first ask the parents to fill out the "Case History Questionnaire" and consent forms.  Once completed, the therapist interviews them to better understand their concerns and learn about the child's history, starting at pregnancy.
2
After that, I conduct a clinical observation during a free play activity with family members. Here is where I gather information regarding the child's ability to communicate spontaneously with those they are most comfortable with. If applicable, I will do a second clinical observation at school or the daycare center. The goal is to assess the language potential of the child in different contexts.
3
I will record these interactions with the parent's permission and transcribe the child's speech utterances to gather a Spontaneous Language Sample for analysis. These evaluation activities will help me determine the areas of need. Suppose the area of need is speech production. In that case, I will use tests to check for possible speech articulation and phonological disorders, Childhood Apraxia of Speech, stuttering, voice disorders, or oral-motor issues.
4
Suppose the area of need is language or social communication development. In that case, I will use tests that evaluate the level of language comprehension and expression in terms of vocabulary, grammar, play, and social-pragmatic skills. I will meet with the parents at the end of this evaluation process to explain the results and recommendations.
Still Not Sure Where to Start?
Do you have questions before having your child evaluated? Do you want to know more about therapy and treatment?
At CommuniKids Miami Speech Therapy, I offer various speech-language services, including comprehensive evaluation and therapy, collaborative parent coaching, parent/teacher consultations, and screenings. I work with children with multiple diagnoses, including Autism Spectrum Disorders (ASD), ADHD, Cerebral Palsy/Genetic Syndromes, Speech Sound Disorders, Dyslexia, and Orofacial Myofunctional Disorder.
I fundamentally follow a developmental social pragmatic approach to intervention based on the idea that children learn to communicate in everyday activities and settings. As a certified DIR/Floortime® clinician, my approach to therapy consists of addressing the child's developmental levels, considering their individual differences, and capitalizing on the role relationships play in supporting growth and learning.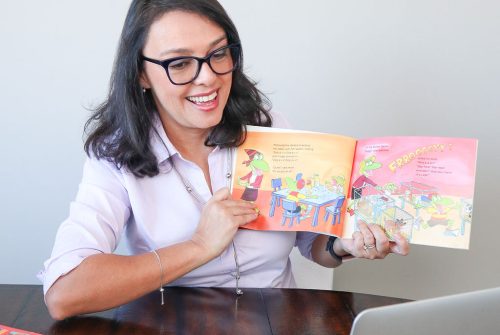 I am well versed in various methods and forms of intervention for various challenges, including direct teaching and skill building with tabletop activities, computer activities, reading/writing activities, and experiential/multi-sensorial learning.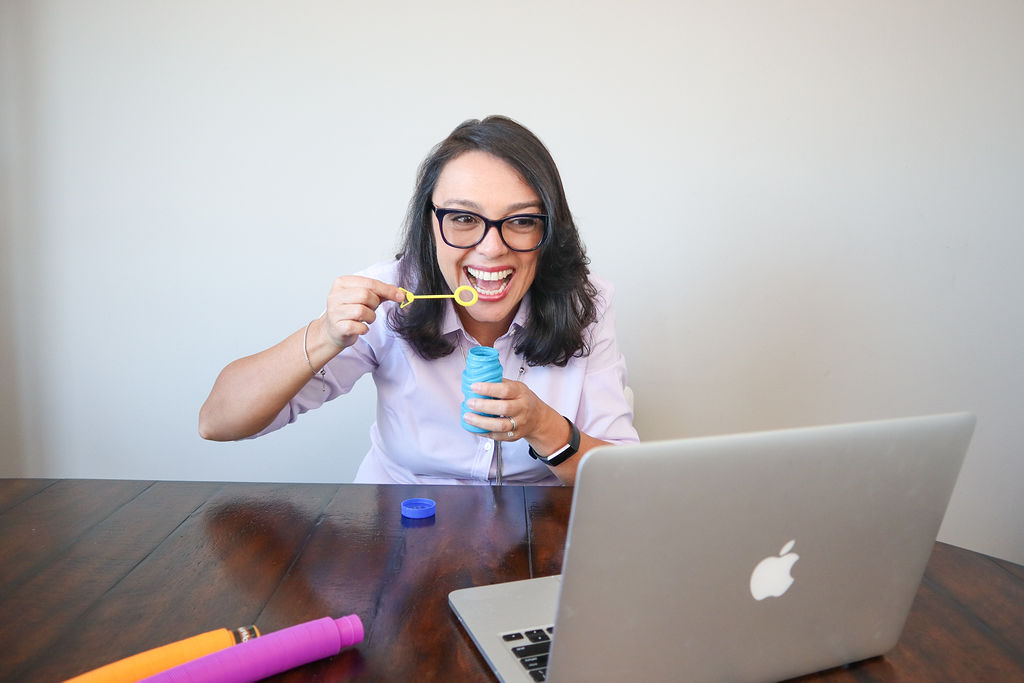 I strongly believe in teamwork involving the child's family and other professionals. Also, connection and trust have to come first. Therefore, I conduct therapy sessions based on the child's interests and motivations. I always make sure to finish a session on a positive note, which results in the child looking forward to the next session.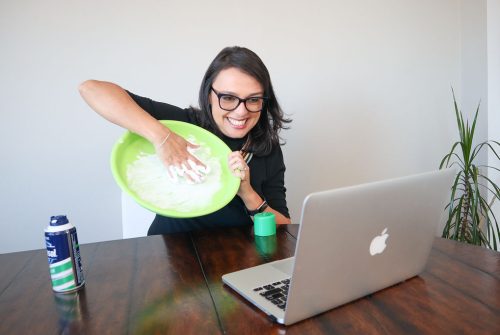 How do I do it? First, through highly motivating and meaningful activities, I ensure that your child is fully invested in the practice, no matter the age or severity of the speech or language problem. And by incorporating best practice techniques suited for the type of speech/language problem the child demonstrates.
Collaborative Parent Coaching
Whether you are a parent of a toddler who may have a language delay or a 12-year-old who has not yet acquired the verbal skills necessary to communicate, my Collaborative Parent Coaching service is specially geared towards teaching parents functional and practical strategies to help their child communicate.
Parent-implemented language interventions result in three positive effects:
Easy generalization of newly acquired verbal skills into different activities with the same partner.
Empowered and confident parents/caregivers as they gained some control over their child's language development.
Increased intervention dosage without increasing clinician time.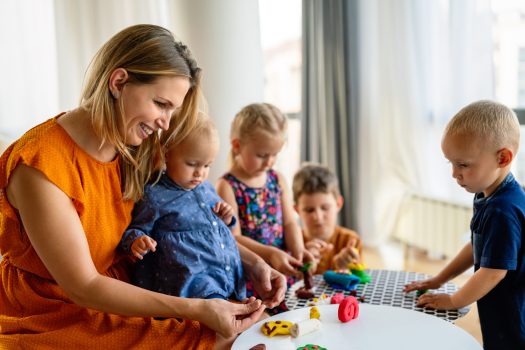 And when working with young children (18 to 36 months), I focus on developing the precursors to language, such as joint/shared attention, intentional use of gestures, vocalizations/word approximations, play skills, and language comprehension. Therefore, I aim to have the young child actively engaged and interacting during the activities of daily living and meaningful play.
At Communikids Miami Speech Therapy, I help children as young as 18 months of age overcome their communication challenges by creating meaningful and motivating experiences for the child and his/her family. As we know from research, children develop language through rich experiences and interactions.
My goal in speech-language therapy is for your child to develop relationships, achieve academic success, and communicate effectively with clear and fluent speech.
In general, Speech-Language Pathologists (SLPs) refer to "speech therapy" as the treatment of issues related to:
Speech clarity (pronouncing words clearly)
Speech fluency (stuttering)
Voice
Speech-Language Pathologists refer to «language therapy» when the focus is on issues related to understanding/learning language and expressing language to communicate ideas in a socially appropriate way effectively.
CommunikidsMiami has expanded services to include teletherapy sessions. When addressing cases with young children or those with more involved conditions, we will work together to implement strategies that will assist in the development of your child's communication skills. You will be able to use these strategies on a daily basis, which can significantly improve speech and language outcomes.
Teletherapy is the use of videoconferencing technology to provide speech-language therapy services at a distance by connecting clinician to client. It is done using a secure platform that is HIPPA compliant.
Is teletherapy as effective as traditional therapy?
Is teletherapy appropriate for my young child?
Is it necessary for the parents to attend each session?
What are your strategies for incorporating teletherapy into your treatments?
If you have any doubt, I offer a free 30-minute consultation meeting to answer any questions you may have in terms of your child's speech and language skills. Feel free to click on my calendar link to set up a time.
I am a passionate Speech-Language Pathologist and the founder of CommuniKids Miami Speech Therapy. Since 2001, I've been helping children from 18 months to 11 years to overcome their speech and language challenges by implementing best-practice techniques and methods. I conduct the evaluation and therapy sessions primarily in the child's natural environment (i.e., home or school) via personal visits and teletherapy. Parent collaboration is a crucial component in the therapy process. I ensure that parents and caregivers are involved in their child's speech and language treatment every step of the way. I can offer my services in English, Portuguese, and Spanish.
Evaluation, therapy and screenings in the following areas:
Speech Articulation/Phonological disorders
Childhood Apraxia of Speech (CAS)
Early Childhood Intervention–for children ages 0 to 3 with possible language and social communication delay.
Developmental Language Disorder
Social Skills challenges
Autism
Orofacial Myofunctional Disorder
Collaborative Parent Coaching
I am a passionate Speech-Language Pathologist and the founder of CommuniKids Miami Speech Therapy. Native of Brazil, Icame to the US to pursue my university studies. During her undergraduate training in Psychology, I researched speech perception of newborns at Parkland Hospital in Dallas, Texas, and published that work in the journal Developmental Science, under the guidance of the late Dr. Tom Bower and team. Years later, I completed my master's degree in Communication Disorders at the Callier Center for Communication Disorders at the University of Texas at Dallas and became a licensed Speech-Language Pathologist.
My focus has been working with children from 18 months to 11 years with speech-language disorders in a variety of settings including schools, private clinics, and children's homes. I has also served as clinical supervisor at Florida International University (FIU), instructing graduate student interns in the public-school setting. I holds the Certificate of Clinical Competence in Speech-Language Pathology (CCC-SLP) from the American Speech-Language-Hearing Association (ASHA) and I'm currently licensed in the state of Florida. I am also a frequent recipient of the ASHA ACE award for exceeding continuing education requirements.
In addition to working with children with ASD and related disorders to improve their language and social communication, I also focuse my practice in helping children whose speech is difficult to understand due to Speech Sound Disorders including Childhood Apraxia of Speech and Articulation/Phonological Disorder. Furthermore, I provide Orofacial Myofunctional therapy in collaboration with Dentists and ENT doctors.
Masters degree in Speech-Language Pathology from the University of Texas at Dallas Callier Center for Communication Disorders • Certificate of Clinical Competence for the American Hearing and Speech Association • Speech-Language Pathologist since 2001 • Recipient of a 3rd ASHA Award for Continuing Education (ACE) • Former clinical supervisor for the Speech-Language Pathology Graduate Program at Florida International University
Clinical Certifications/Trainings Christina Getty
Erika for years has been integral in the therapy plan we set for my child. She goes above and beyond. Luciana Puggina
Erika is an incredible bi-lingual speech therapist, and she was the best help we could have for our son's development! She's an amazing professional and person! Karen Vieira Ramchandani
Erika was so great with my son. He didn't mind meeting with her at all. She was so thorough with her report on what is wrong and how to fix it. Highly recommend her!! Anabelle Rivera
Erica was a game changer for my son (who is diagnosed ASD) as well as me. Initially she would film a couple of sessions with my son and me playing and then would review and share input with me as well as demonstrate how to open, engage and close circles of conversations. She also was fantastic incorporating sensory elements that would enhance and provide stimulus for my son's engagement during sessions. FPN
Erika is an amazing therapist and helped us a lot with feeding challenges with our son especially related to color, texture and smell. I would highly recommend her.
Frequently Asked Questions (FAQ's)
I'm sure you have questions so this page is dedicated to the most common questions we receive. Read through the questions and answers below.
Catch any delays early enough by participating in a secure online research-based screening. It's Free! It will help you find out if your 9-to-36-month-old child is on track for social communication (e.g., facial expressions, vocalizations, gestures) and language development.